In today's world, where environmental sustainability is a pressing concern, managing green waste in your home garden is of utmost importance. By understanding the concept of green waste and adopting the right techniques for its management, you can contribute to a greener and healthier environment. In this article, we will explore the various aspects of green waste management and discuss the best practices to implement in your own home garden.
Understanding Green Waste
What is Green Waste?
Before delving into the practices of managing green waste removal company, it's essential to understand what it actually encompasses. Green waste refers to organic waste generated from gardening activities such as pruning, mowing, and trimming. This can include grass clippings, leaves, branches, and other plant materials. Proper management of this waste is crucial to prevent it from becoming a burden on the environment.
When we think of green waste, we often picture the aftermath of a day spent in the garden. The pile of grass clippings after mowing the lawn, the fallen leaves that need to be raked, and the branches that have been pruned to encourage healthy growth. These are all examples of green waste that, if not managed properly, can have negative consequences for our environment.
Green waste is not just limited to residential gardens; it also includes waste generated by commercial landscaping services, parks, and other green spaces. The scale of green waste can vary greatly, from small amounts generated by individual households to large quantities produced by professional landscapers.
See Also: The Environmental Impact of Responsible Tree Removal Practices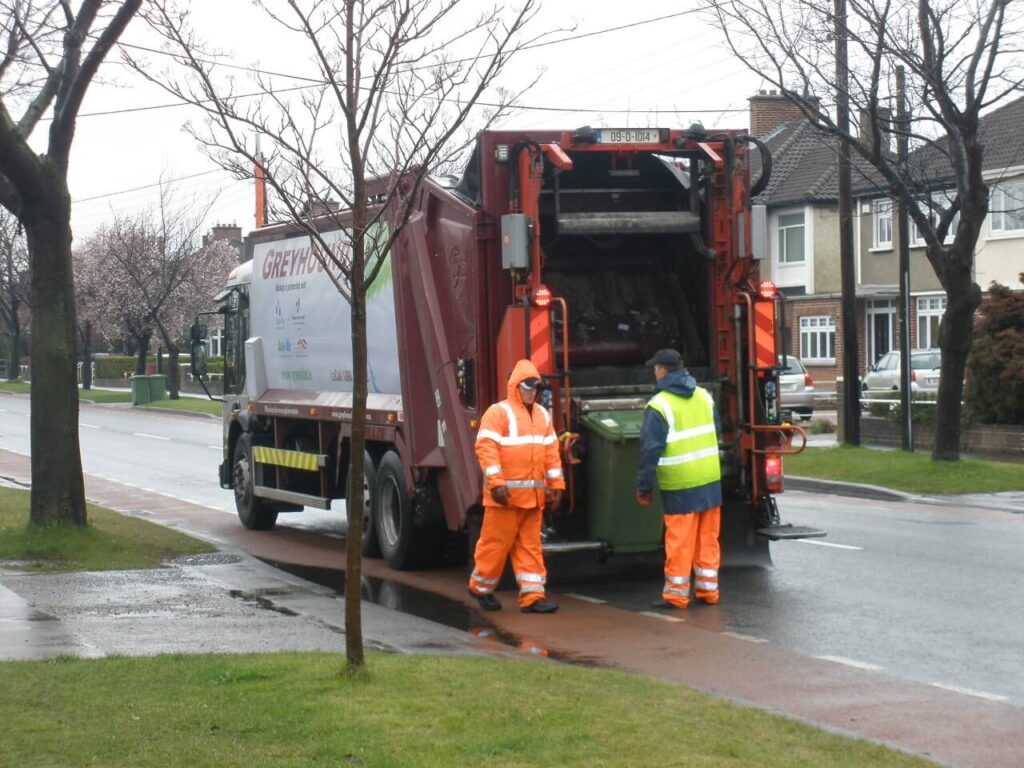 Why is Green Waste Management Important?
Green waste management plays a vital role in maintaining a sustainable environment. Improper disposal of green waste can lead to pollution, greenhouse gas emissions, and even health hazards. By effectively managing green waste, we can reduce the strain on landfills and promote the recycling of organic materials. It also allows us to harness the potential of green waste to enrich the soil and enhance the overall health of our gardens.
When green waste is disposed of in landfills, it undergoes anaerobic decomposition, which produces methane gas. Methane is a potent greenhouse gas that contributes to climate change. By diverting green waste from landfills and implementing proper management practices, we can significantly reduce greenhouse gas emissions and mitigate the impact of climate change.
One of the most effective ways to manage green waste is through composting. Composting is the process of breaking down organic materials into nutrient-rich soil amendments. By composting green waste, we can create a valuable resource that can be used to enrich the soil in gardens, farms, and landscaping projects. This not only reduces the need for synthetic fertilizers but also improves soil structure, water retention, and overall plant health.
In addition to composting, green waste can also be used for mulching. Mulching involves spreading a layer of organic material, such as wood chips or shredded leaves, on the soil surface. This helps to retain moisture, suppress weed growth, and regulate soil temperature. Mulching with green waste not only provides these benefits but also helps to recycle and reuse organic materials that would otherwise end up in landfills.
Furthermore, green waste management can contribute to the creation of green jobs and economic opportunities. The recycling and processing of green waste can support local businesses and industries, creating employment and stimulating economic growth. By investing in green waste management infrastructure and practices, communities can reap both environmental and economic benefits.
The Basics of Green Waste Management
Green waste management is an essential practice that promotes environmental sustainability and reduces the amount of waste that goes to landfills. By properly managing green waste, we can contribute to a healthier planet and create a more sustainable future for generations to come.
Sorting and Separating Green Waste
The first step towards proper green waste management is sorting and separating the different types of waste materials. This process allows for efficient recycling and ensures that each type of waste is handled appropriately.
When it comes to green waste, there are several categories that need to be considered. These include grass clippings, leaves, branches, and other organic materials. By segregating the waste into these categories, you can streamline the recycling process and maximize the potential for reuse.
Setting up designated bins for each type of waste is a practical way to facilitate easy and efficient sorting. These bins can be color-coded or labeled to ensure that everyone understands which waste goes where. By implementing this system, you can encourage proper waste disposal practices and make it easier for individuals to participate in the recycling process.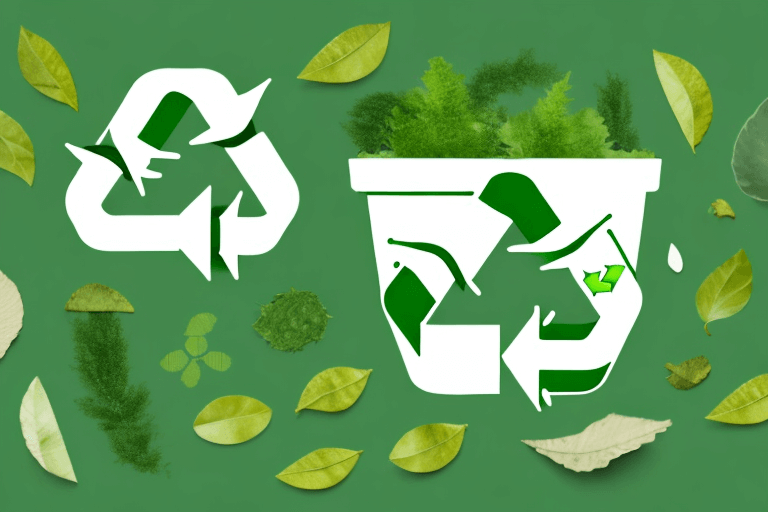 Safe Disposal of Green Waste
Once the waste has been sorted, it's crucial to dispose of it in a safe and responsible manner. Simply throwing green waste into the regular garbage bin is not an environmentally friendly option and can contribute to pollution and landfill overcrowding.
Fortunately, there are alternative disposal methods available for green waste. Many local municipalities offer curbside collection programs specifically for green waste. This means that you can simply place your sorted green waste in a designated bin and have it collected along with your regular trash. These programs often involve composting the collected waste, turning it into nutrient-rich soil that can be used for gardening and landscaping purposes.
In addition to curbside collection, some municipalities also provide drop-off locations where individuals can bring their green waste for proper disposal. These locations are typically equipped with large composting facilities that can handle a significant amount of waste. By utilizing these drop-off locations, you can ensure that your green waste is being disposed of in an environmentally responsible manner.
Another option to consider is community composting. This involves setting up a communal composting area where residents can bring their green waste. The waste is then collectively managed and turned into compost that can benefit the entire community. Community composting not only reduces the burden on landfills but also fosters a sense of environmental stewardship and community engagement.
If managing green waste on your own seems overwhelming, you can always hire a professional waste management service. These companies specialize in handling and disposing of various types of waste, including green waste. They have the necessary equipment and expertise to ensure that your waste is managed properly and in compliance with environmental regulations.
In conclusion, green waste management is a crucial practice that helps protect the environment and promote sustainability. By sorting and separating green waste and disposing of it in a safe and responsible manner, we can contribute to a cleaner and healthier planet for future generations.
Composting: Nature's Recycling Process
Composting is a natural process that breaks down organic materials into nutrient-rich soil amendment. It involves the decomposition of green waste by microorganisms, resulting in the formation of humus. This dark, crumbly substance can be used to enrich the soil, improve its structure, and promote healthy plant growth. Understanding the science behind composting can help you optimize the process in your home garden.
Composting is not just a random occurrence in nature; it is a carefully orchestrated process driven by various factors. One of the key players in this process is bacteria. These microscopic organisms break down the organic matter into simpler compounds, releasing carbon dioxide and heat in the process. Other microorganisms, such as fungi and actinomycetes, also contribute to the decomposition process, further breaking down the organic matter.
The success of composting relies on maintaining the right balance of carbon and nitrogen, often referred to as the C:N ratio. Carbon-rich materials, known as browns, provide energy for the microorganisms, while nitrogen-rich materials, known as greens, provide the necessary proteins for their growth and reproduction. Achieving the ideal C:N ratio of around 30:1 ensures that the composting process proceeds efficiently.
Steps to Start Your Own Compost Pile
Starting your own compost pile is an excellent way to manage green waste efficiently. Begin by choosing a suitable location for your compost bin or pile. It should be well-drained, easily accessible, and preferably situated away from direct sunlight. This will help maintain the optimal moisture and temperature levels for the microorganisms to thrive.
Once you have selected the location, it's time to start layering your compost pile. Begin with a layer of brown materials, such as dried leaves or shredded newspaper. This provides a carbon-rich foundation for the microorganisms to feed on. Next, add a layer of green materials, such as grass clippings or vegetable scraps, which provide the necessary nitrogen. Repeat this layering process, alternating between browns and greens, until your pile reaches the desired height.
Turning the compost pile is crucial for ensuring proper aeration and mixing of the materials. This helps to distribute moisture, oxygen, and microorganisms evenly throughout the pile, promoting faster decomposition. Use a pitchfork or compost turning tool to carefully turn the pile every few weeks, ensuring that the outer materials move to the center and vice versa.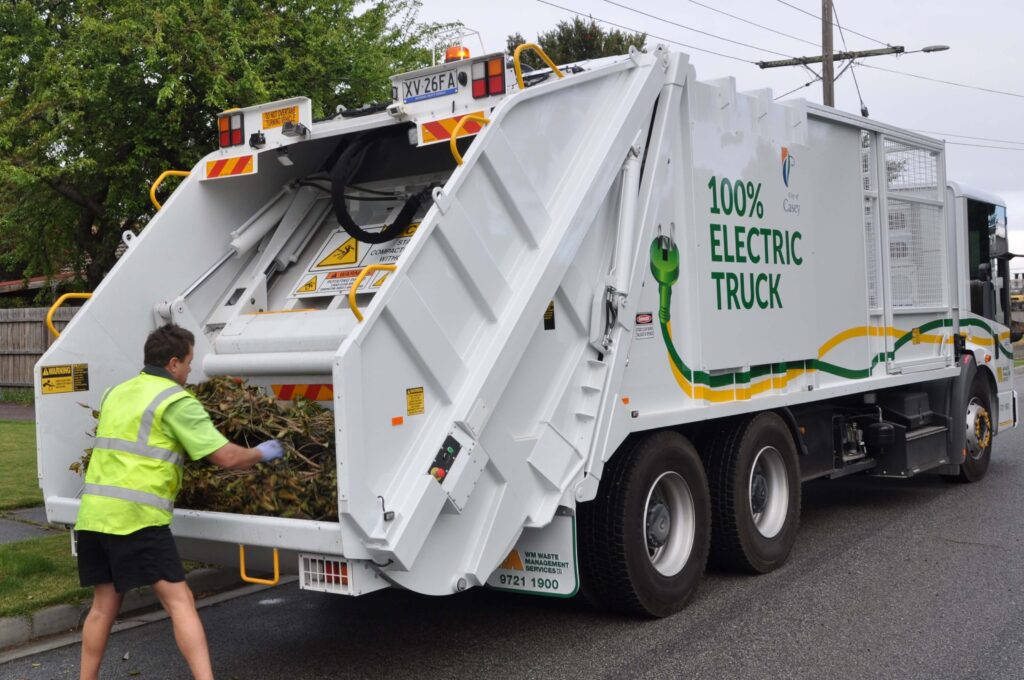 Monitoring the moisture levels is also essential for successful composting. The pile should be moist, similar to a damp sponge, but not waterlogged. If the pile becomes too dry, add water to maintain the moisture balance. Conversely, if it becomes too wet, add dry materials like straw or shredded paper to absorb the excess moisture.
With time, you'll witness the transformation of waste into nutrient-rich compost for your garden. The composting process typically takes several months to a year, depending on various factors such as temperature, moisture, and the size of the materials. Regularly check the compost pile for signs of decomposition, such as a earthy smell and a dark, crumbly texture. Once the materials have broken down completely, you can use the compost to enrich your garden soil, improve plant health, and reduce the need for chemical fertilizers.
Green Waste Reduction Techniques
Smart Gardening Practices to Minimize Waste
Preventing excessive green waste in the first place is always preferable. By adopting smart gardening practices, you can minimize waste generation. Consider planting native plants that are better adapted to the local environment and require less maintenance. Regularly monitor your garden for diseases and pests to avoid the need for large-scale pruning or chemical treatments. These practices not only reduce green waste but also contribute to the overall health and resilience of your garden ecosystem.
Utilizing Green Waste as Mulch
Instead of disposing of green waste, look for opportunities to utilize it within your garden. One effective way is to use green waste as mulch. Spread a layer of shredded leaves or grass clippings around your plants as a protective covering. This acts as a natural weed suppressant, conserves soil moisture, and adds organic matter to the soil. By recycling green waste as mulch, you not only reduce waste but also enhance the aesthetics and fertility of your garden.
Advanced Green Waste Management Strategies
Vermiculture: Worms to the Rescue
Vermiculture, also known as worm composting, is a unique method of managing green waste. It involves the use of specific types of worms to convert organic waste into nutrient-rich vermicompost. By introducing a worm bin to your garden, you can actively participate in the decomposition process and produce high-quality compost. Vermicomposting is an efficient and natural way to recycle green waste while simultaneously enriching your soil with beneficial microorganisms.
Bokashi: An Introduction to Japanese Composting
Bokashi composting is a traditional Japanese technique that allows you to ferment green waste, including cooked food scraps. It utilizes a special mixture of microorganisms to break down organic matter rapidly, even in anaerobic conditions. Bokashi composting offers a convenient option for managing all types of kitchen waste, including meat, dairy, and citrus peels. The fermented waste can later be buried in the soil, where it completes the decomposition process and enriches the soil with valuable nutrients.
In conclusion, implementing best practices for managing green waste in your home garden is crucial for environmental sustainability and the long-term health of your plants. By understanding the nature of green waste, utilizing composting techniques, reducing waste generation, and exploring advanced management strategies like vermiculture and bokashi, you can make a positive impact on the environment and create a thriving garden ecosystem. Let's join hands to preserve our planet, one garden at a time!